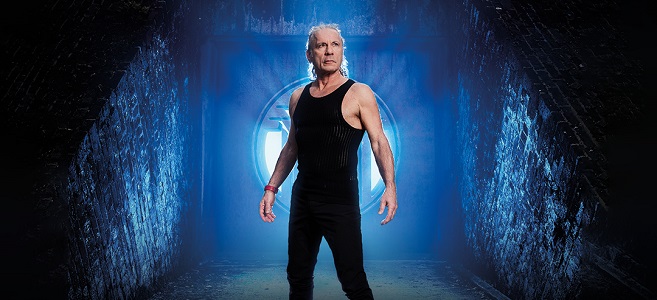 BRUCE DICKINSON : Au casting d'un métrage horrifique autour d'ABBA !
En pleine activité pour son album solo "The Mandrake Project", Bruce Dickison apparaitra également au casting de l'improbable film Bjorn Of The Dead.
Le métrage est produit par son fils Austin Dickinson en compagnie du producteur Andrew Prendergast.
Le film réalisé par Elza Kephart (l'excellent Slaxx) sera centré sur un tribute band d'Abba qui se retrouve piégé avec d'autres groupes de reprises dans un night club le soir de l'apocalypse.
Quelques caméos de rock star son également a prévoir ce qui est déjà décris comme un festival de gore.
Le pitch intégrale (en Anglais) :
"Bjorn, lead singer in ABBATOIR, and his band mates Benny, Anni-Frid, and Agnetha spend their weekends covering ABBA classics at a variety of increasingly depressing venues, from old folks' homes to empty pub back rooms. It's a grind and the band is ready to call it a day when Benny, the band's oldest and most needy member, hears of a Battle Of The Bands competition for tribute bands at The Niney Dimey. As the band arrives to load in their gear, things begin to go awry rather quickly. A disturbance in the main room of the venue rapidly gets out of control forcing Bjorn and his band to take cover backstage. Some of the other bands are injured from the fracas outside, injuries which soon present a problem when the wounded begin to metamorphose into bloodthirsty undead."
On attend donc le début de tournage et la date de sortie.